Premise of the series Sliders.
The show ran for five seasons, had 88 episodes and shown between 1995 to 2000, follows a group of people, called "Sliders", as they travel between different Earths in parallel universes via a vortex-like wormhole, hoping to return safely to their original Earth Prime. The vortex can only be opened at random intervals on each new world, monitored by a countdown clock on a portable timer carried, and failure to open the vortex in time would strand the Sliders for 29.7 years in that universe. While waiting for the timer countdown, the group learns about the differences in the alternate Earth from their own, who often become unwillingly participants in events that they must resolve before they can safely leave via the vortex. The travellers have no control over what, or which world they end up in, but continually look for means to find Earth Prime and a way back home.


Original 1995 Fox TV premier commercial of Sliders series 1.
Last edited by Admin on Sun Apr 12, 2015 3:58 am; edited 10 times in total
Sliders original cast member line-up: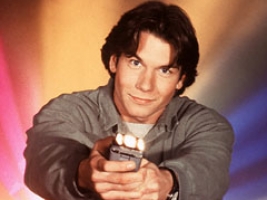 Quinn Mallory:
( Played by American actor Jerry O'Connell from 1995-99). A graduate student in physics who discovered and refined the Sliding technology.
Maximillian Arturo:
( played by Welsh actor John Rhys-Davies 1995-97). Professor Maximilian Arturo , Quinn's mentor and confidant at university.
Wade Wells
: ( Played by American actress Sabrina Lloyd 1995-97) Wade Wells, Quinn's friend and would-be love interest.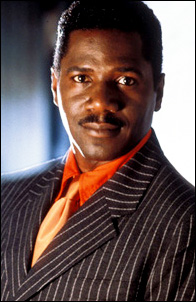 Rembrant Brown aka the crying man
( Played by American actor Cleavant Derricks 1995 -2000).  A professional singer, who's accidentally caught in the first major test of the vortex and is forced to join the others.
Last edited by Admin on Sun Apr 12, 2015 3:58 am; edited 5 times in total
Additional Slider cast members:
Captain Maggie Bennett
: ( Played by American actress Kari Wuhrer 1997 -2000) Joined the Sliders cast in S3, episode 39 titled "Exodus pt 1" as a regular staying until the series ended in 2000.
Colin Mallory ( Played by actor Chris O'Connell and brother of Jerry O' Connell 1999-2000) is a self-taught scientist/engineer living on a primitive Earth. Became a Slider member in S4 episode 6 titled  "where for art thou?"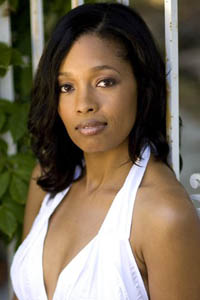 Dr. Diana Davis
( Played by actress Tembi Locke in 1999-2000) appeared in S5 episode 2 titled "Applied Physics", was assistant director under Dr. Geiger and later became a slider.
Quinn no 2 aka Mallory
(played by American actor Robert Floyd 1999-2000) He accidentally merged with the original Quinn in the S5 episode 1 titled " The unstuck Man" after he appeared in the vortex, and subsequently merged into Quinn's body. The other Sliders referred to him as "Mallory" to distinguish him from the original, and although he retained some of Quinn's original memories & personality, this soon faded.
Last edited by Admin on Sun Apr 12, 2015 3:59 am; edited 4 times in total
Sliders Tech:
Made from an everyday remote-control componentsm it has the ability top access wormholes and multiple parallel universes.
Slider Timer replica prop control.
Quinn Mallory's wormhole sequence.
Last edited by Admin on Tue Apr 07, 2015 6:38 pm; edited 1 time in total


Season 2 behind the scenes sneak peek of episode Invasion.




Rembrandt Brown (The Crying Man) music video.




Slider series compilation.




Season 3 theme intro.
Last edited by Admin on Tue Apr 07, 2015 6:49 pm; edited 2 times in total
---
Permissions in this forum:
You
cannot
reply to topics in this forum